Catalyzing Transformation for a Thriving World
At Kyosei Consulting International, Inc., we're not merely in the business of leadership development consulting, training and executive coaching; we're passionate about redefining how people experience work and life. With over two decades of expertise, from guiding fledgling entrepreneurs to advising Fortune 500 powerhouses, our mission is to craft a world where thriving becomes the norm.
Consider us your go-to "special ops" team, poised to parachute in and provide transformative training experiences that revolutionize organizations from within. Our portfolio of services encompasses:
Elite leadership and team training programs, both custom and off-the-shelf, to unlock maximum potential.
Strategic facilitation for boards and working groups, aligning vision, strategy, and execution for impactful results.
A state-of-the-art learning platform offering self-directed and hybrid learning modules tailored to your needs.
Live virtual and in-person group training, workshops, and seminars, designed for optimum engagement and efficiency.
Engaging, interactive learning experiences, augmented by gamification, mobile technologies, scored assessments, and more.
Insightful leader briefs, white papers, and data-driven futurist advisory services to inform long-term planning through analytics, AI, and industry expertise.
Persuasive keynotes focusing on current challenges, disruptions, or friction points in your industry, designed to provoke thought and catalyze change.
Custom AI-empowered knowledge management systems to help your leaders and teams stay ahead of the curve.
Join us in transforming what it means to lead, work, and live in a world that doesn't just survive but genuinely thrives. Together, we'll create a legacy of sustainable impact and financial resilience.
Kyosei (key-ō – say) is a Japanese word meaning "living and working together for the common good." It is more than just our name—it's our cause and our calling.
In a challenging economic landscape, balancing the bottom line with a higher purpose isn't just idealistic—it's essential for enduring success. If you're a savvy leader who values not just revenue but also integrity, courage, creativity, and making a genuine impact, then you've come to the right place.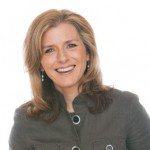 Andrea is a dynamic speaker, facilitator, executive coach and author with a gift for helping people and organizations to thrive. Her 25+ years of experience in coaching and consulting bring a seasoned perspective to what your organization needs to outgrow good enough and become truly legendary. Andrea lives to unlock the performance of individuals and teams, inspire employee engagement, and transform workplaces into environments with the ability to grow and sustain passion, vitality, creativity and fulfillment in their employees.
Andrea began her career in workplace transformation with academic, government, and health care institutions in Canada, but honed her innovative "east-meets-west" approach (which forms the core of Kyosei's coaching and consulting offerings) while working in Japan with major corporations like Chase Manhattan, Disney, Fuji, NEC, and the Center for International Communication and Management. She continues to enjoy working with a variety of organizations including multinational corporations, government and academic institutions, non-profits and entrepreneurs as it allows her to cross-pollinate best practices and design innovative systems and programs that build strong foundations for sustainable success.
Her book, Wabi-Sabi Wisdom: Inspiration for and Authentic Life is available on Amazon.
Boyan started his first business (a computer training and support company) while in University. On graduation, he sold that firm and started another, developing custom CMSes (Content Management Systems) for small firms in the days before WordPress.
Swayed by life (namely the .dotcom crash of 2000), Boyan came to Vancouver on the coattails of a film scholarship and job as a Television Producer. He then moved into advertising, earning his stripes as a technology, copy, presentation designer and speech writer for agencies and clients like Alteryx, Box, Cossette, Crystal Decisions, DataSift, Google, Nokia, and SAP/BusinessObjects. Merging his marketing and web dev firm with Kyosei in 2003 (and marrying Andrea in 2006), Boyan today leads our product, marketing and operational efforts and is our coveted Strategic Futurist – helping clients navigate change, disruption & complex technology topics with his popular humor, optimism and can do charm.
Boyan holds a B.Sc. in Archaeology and a minor in Psychology focused on Neuroscience—making him a rare blend of past, present, and future mindedness.