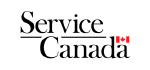 In the midst of sweeping transformations—from technology upgrades to relocating entire teams city-to-city—Service Canada faced an internal climate best described as turbulent. Recognizing the need to navigate this high-stakes metamorphosis while keeping their workforce engaged, they enlisted Kyosei's expertise for a critical leadership workshop.
Within an impressively tight timeline, we engineered a custom workshop named "Thriving on Change: Leading in Turbulent Times." Unlike conventional change management programs, ours was fueled by a passions-based approach, focusing not just on organizational goals but also on personal well-being.
The result? Service Canada's leadership team emerged not merely weathering the storm but thriving in it. Our training reframed their perspective on change, transforming it from a daunting challenge into an exciting opportunity. With an increased emphasis on self-care and morale, Service Canada was armed to execute their ambitious streamlining initiatives with an invigorated and resilient team.